Handball is a sport that is widely played in Europe, as well as other parts of the world, but has not been not very popular in the US.  When handball became a Deaflympic sport in 1969, it drummed up interest among athletes in the US deaf community. The US sent their first deaf handball team to the 1989 Deaflympics in Christchurch, NZ. USA's national deaf handball teams have won several Deaflympic medals since then.
The USADSF would like to continue encouraging interest in the sport of handball among the deaf and hard of hearing community, and will provide opportunities to participate in international competitions.
News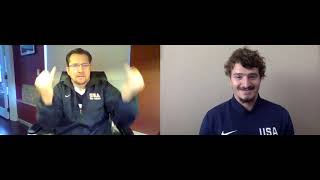 02 Sep 2020
Meet Richard Jacobs who was one of the first player to play for US Deaf Handball Team for Deaflympics and on the US Handball Team, training for the Olympics.